Interactive Inflatables and Inflatable Games provide the perfect addition to teen parties, adult parties, After-Prom parties, College Parties, Middle School, and Elementary school events. If you are trying to please a group that is competitive, you have come to the right place! At NM Party Rentals we offer more than your standard bounce house rental company, our Interactive Inflatables are our specialty and they offer exactly what you want  in the way of inflatables that challenge all different age levels. They are a great way to get teens up, moving, and having a good time. Trying to find activities for teens and adults can be really difficult, but we can help you with that.  Give one or some of our interactive games a try at your next event and watch the competition begin. Also, be sure to check out our Inflatable Water Slide Rentals and other items, especially during the hot Albuquerque summers. 
 Inter-actives include such items as bungee games, Hungry Hippo, Inter-active Play System Light Games, Soccer Darts, Inflatable football toss, basketball games and much more.  The awesome thing about the inter-actives is that most all of them include multi-player games for competition and quick put through. Most of our inter-active inflatables are between 2 and 4 player games.  They will test your skill, speed, agility, and physical stamina at every level. NM Party Rentals has a huge selection of inter-actives at different sizes and price levels to choose from. You will not be disappointed in what we have to offer, take a look below.
Games and Interactive Fun
for Rent
Professional delivery to
Albuquerque, NM
and surrounding areas. Please submit a quote or contact us to be sure we service your area.
Soccer Darts
from $250.00
Shooting Stars
from $175.00
Gladiator Jousting
from $275.00
First Down-Football Toss
from $175.00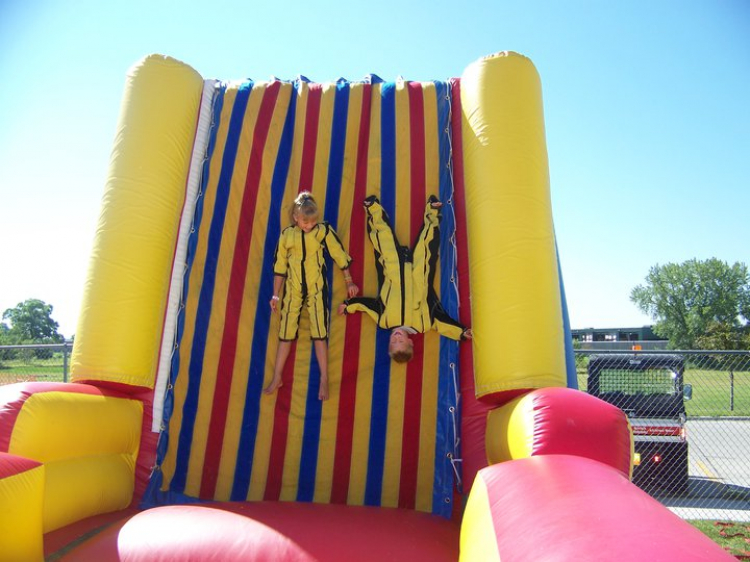 Inflatable Skee Ball
from $150.00
8 Player Meltdown Game
from $895.00
New Mexico Speedway
from $595.00
Human Foosball Game
from $795.00
3 Lane Bungee Basketball Game
from $395.00
Zap A Mole Game
from $325.00
All Star Basketball
from $175.00
All Star Basketball #2
from $175.00